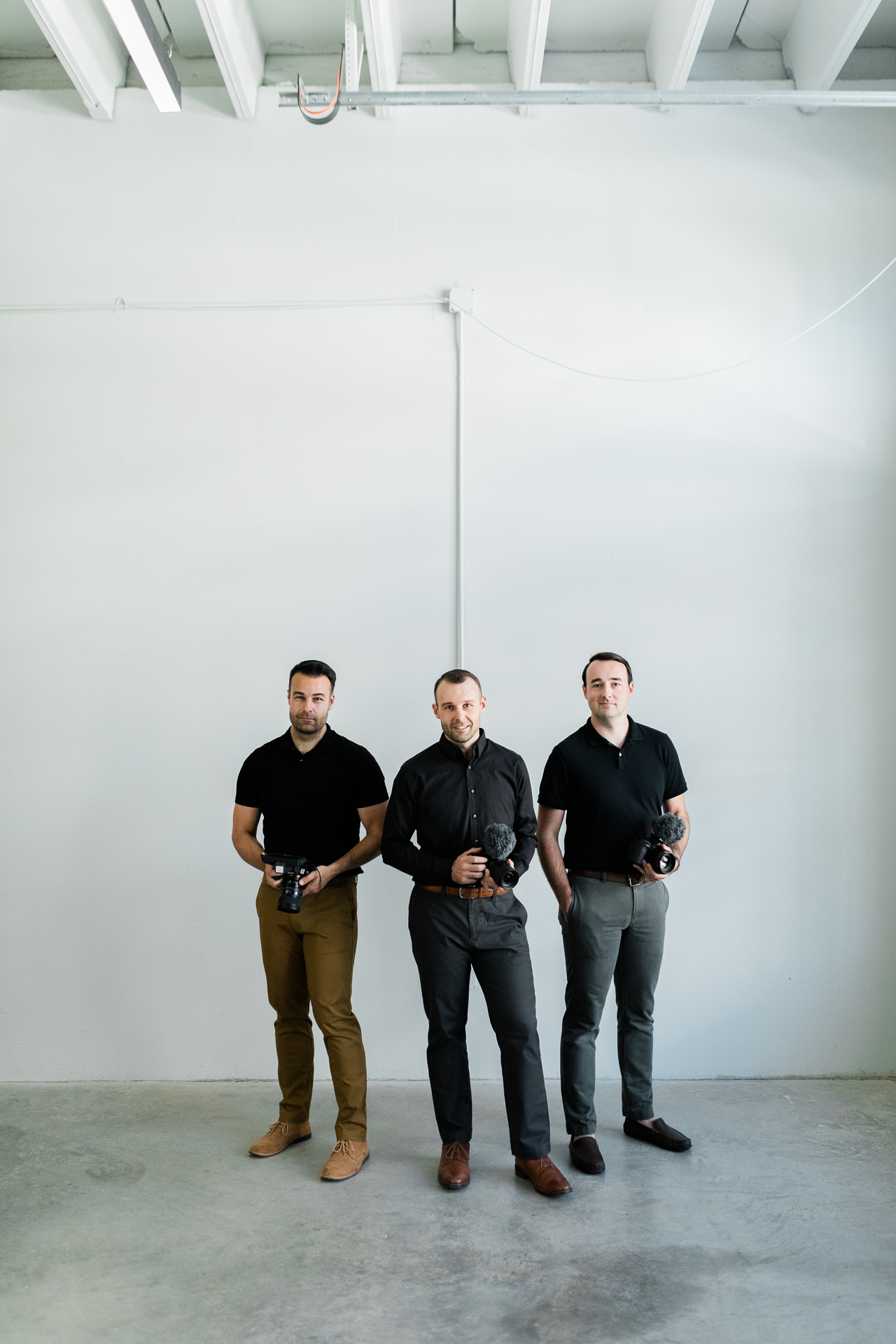 Hello, We're the Starnes Brothers
Take 4 Films is owned and operated by three bothers who (amazingly) enjoy working with each other. Our career path began after we received our first video camera as a Christmas gift. We made a lot of really horrible home movies with Lego sets, puppets and even our family pets. Don't bother asking to see any of these videos. They are locked away in a top secret location, never to see the light of day again. At least we hope so…
During those early years of trying to make a Lego blockbuster (pun possibly intended) we learned a lot about storytelling and honed many of the the technical skills we use today.
We share a passion for producing high quality content for our clients and working hard to craft beautiful visuals while constantly trying to push and improve ourselves. We believe that hard work is the key ingredient to success.
Most importantly, we also share a desire to glorify Christ with our work and we hope that you get a glimpse of this in the films we create.
Let us help tell your story:
We believe stories are powerful, and we strive to tell stories that connect people in a beautiful, authentic and heartfelt way.
SOME OF OUR FAVorite Things
Family
Family is pretty important to us. We like each other enough to work together so that counts for something!
Sports
We have some huge baseball, soccer and tennis fans here.
Films & Filmmaking
We grew up making and watching a lot of films together. Friday nights were always movie night at our house.
fixer uppers
We always have a home improvement project going on.
travel
Not all who wander are lost. Definitely one of our favorite things to do!
food
All three of us know how to cook. We're also pretty good at eating too.
We love connecting with our clients, and we would love to connect with you!
Let us help tell your story: